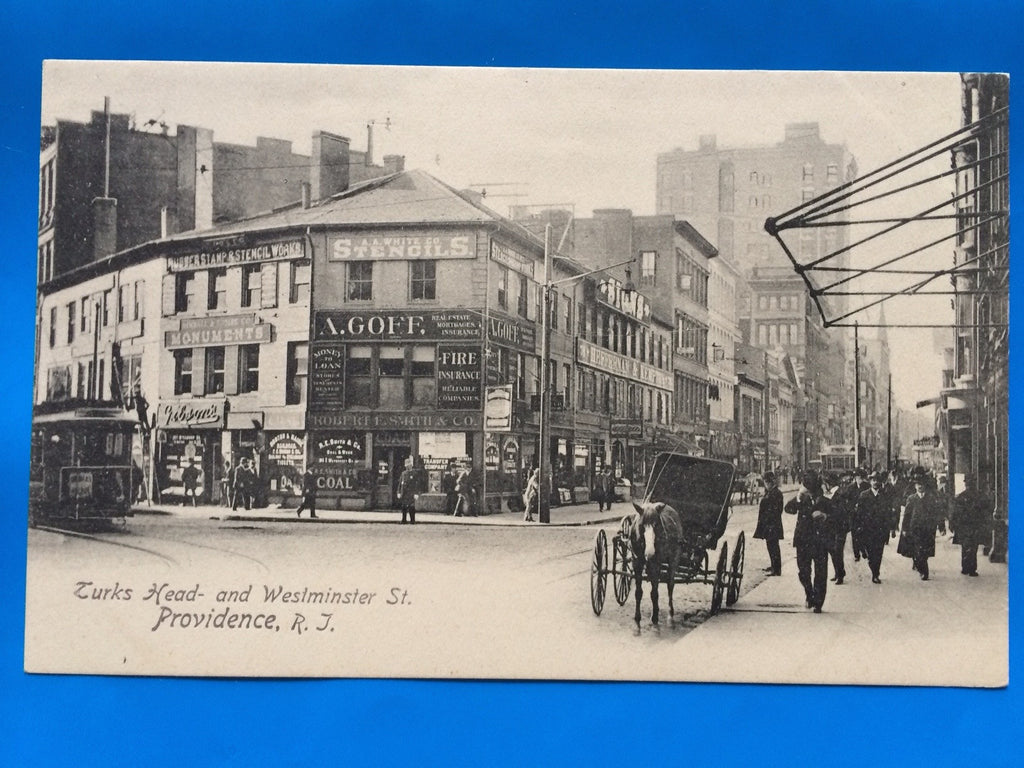 RI, Providence - Turks Head, Westminster St (ONLY Digital Copy Avail) - A10072
---
Offered here is a COPY of the face of the picture that was uploaded for this listing.  The ORIGINAL postcard was previously sold FROM OUR SITE.  
Hopefully this will fill a void for you - until something else comes along.  
Email us with YOUR CHOICE as to whether you would like to receive a 4"x6" photo, thru the USPS ~ or a digital copy sent via email.
****************
Additional Info:  shows signs on the buildings of - Rubber Stamps and Stencil Works, ______ Co and monuments below that / Boston and Main Railroad ....... tickets on the glass window / A A White Co Stencils / A Goff - Real Estate, Mortgages, Insurance / Robert E Smith and Co - Coal / Heffranan and Kempton - this one has a 78 which must be the street address.  Alot of street traffic and you can see a cop in front of the storefront with a Bobby like hat on and a badge.
---
Share this Product