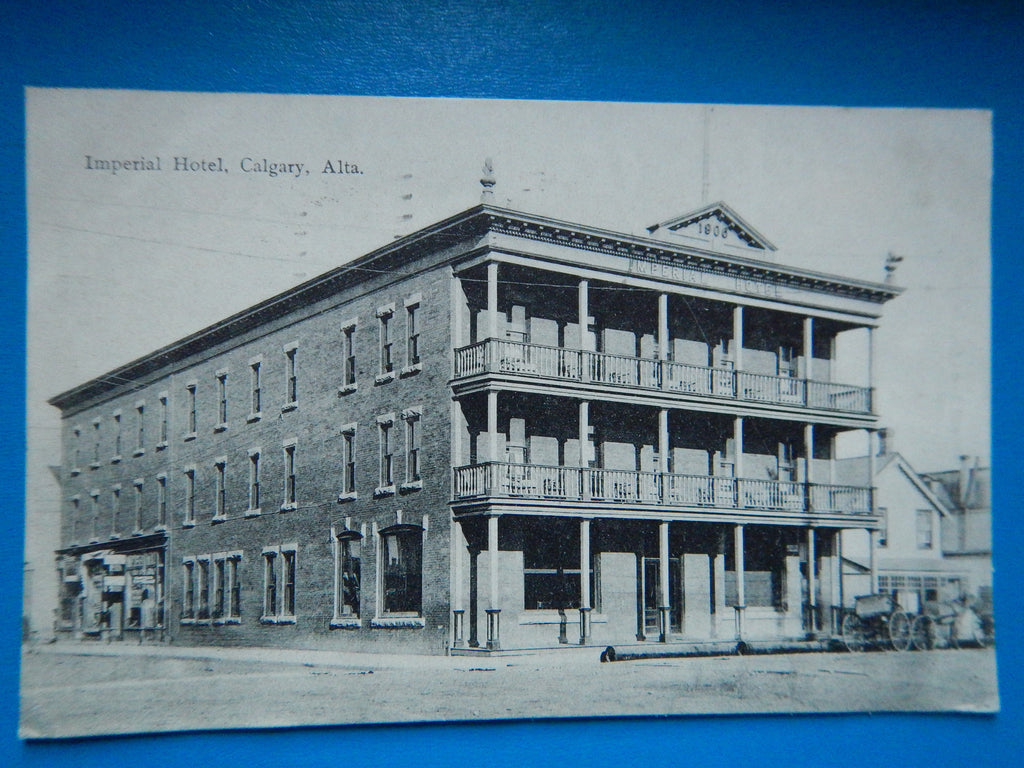 Canada - Calgary, AB - Imperial Hotel, laundry? - E10365
---
Canadian postcard
Royal Curio and News Co
at the top of the building is dated 1906.  Also off to the left it appears that there may have been a Laundry or something as I could make out a sign that had - Clothes cleaned and pressed.  There is a sign over the door that you may be able to discern if you know what the name of the Company was.  There is also a horse and buggy/wagon to the right and to the left of IT, there is a sign that has the word _______ LIQUORS.
Please note that the majority of the cards are over 50 years old and as such, are sold AS IS. Tears will be noted but it would be too timely to note each fault on every card.  If condition is important to you - contact us with our number in the title & what it is that you would like to know or what it is that you would like pictured more closely.
Again, because of the age of the cards - they are noted as being USED - no matter if they are written on or not.
---
Share this Product