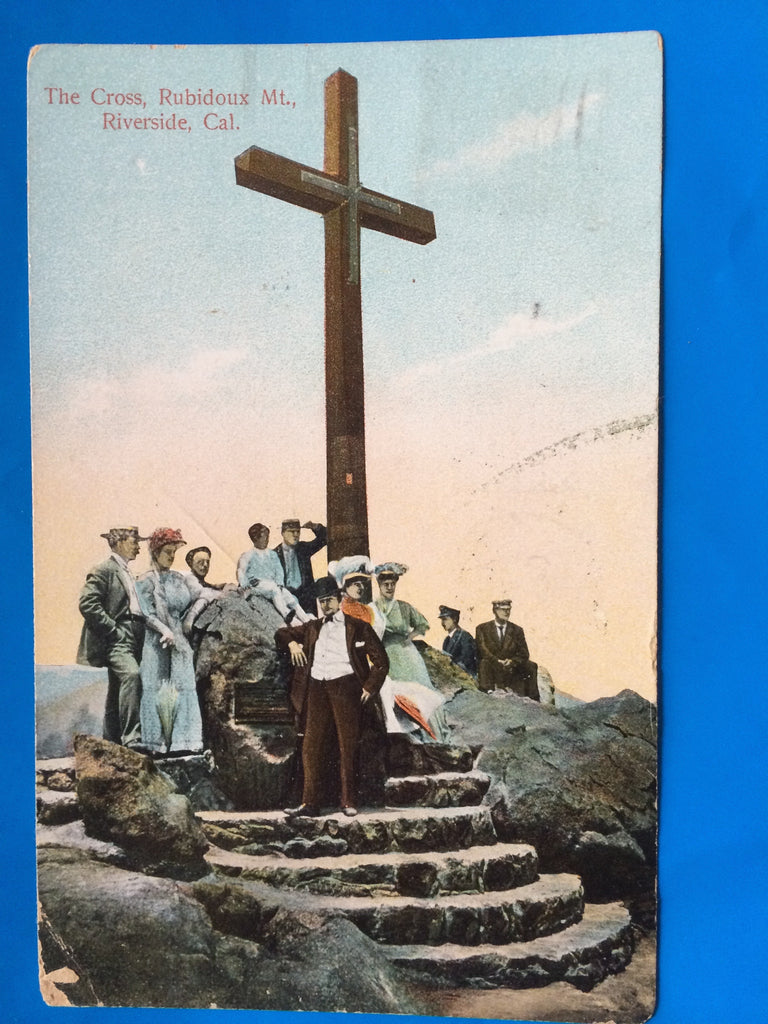 CA, Riverside Cross on Rubidoux MT close up, people postcard - C08096
---
California postcard - Riverside, CA - 
Mailed 1909, CA Riverside Flag Killer - to Miss Emma Brunswick /
Publisher:  M Rieder No 5019
Additional Info:  shows a group of people close up around the base of the cross printed on back - Huntington Park Drive has been constructed at a cost of over 45 thousand dollars, from the almost solid rock of Rubidoux.  This road is a marvel of engineering with a wonderful system of loops and switchbacks.  Has a nice flag cancel.
Please note that the majority of the cards are over 50 years old and as such, are sold AS IS. Tears will be noted but it would be too timely to note each fault on every card.  If condition is important to you - contact us with our number in the title & what it is that you would like to know or what it is that you would like pictured more closely.

Again, because of the age of the cards - they are noted as being USED - no matter if they are written on or not.
---
Share this Product