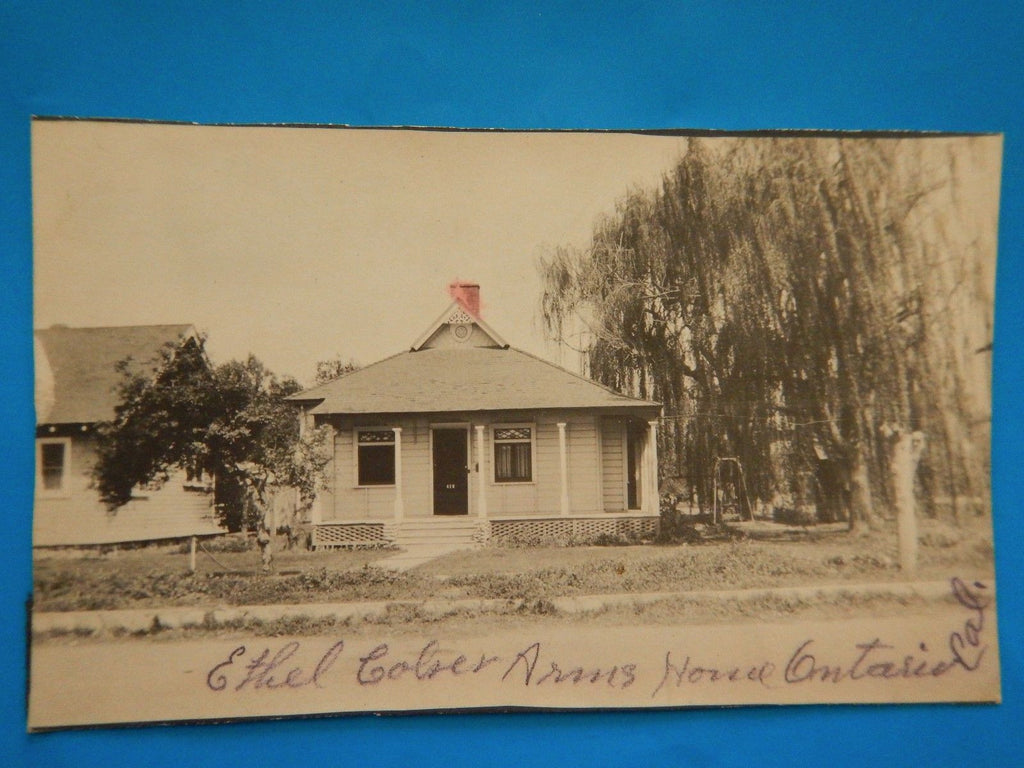 CA, Ontario - Ethel Cotser or Colser Arms House, 412 on door - E05061-can
---
California postcard
 Publisher:  
Year Mailed:  not
Additional Info:  this card has some hand coloration to it - not sure if the name was Cotser or Colser or what - but YOU may know.  Has remnants of black paper on the back in 3 areas where it had been stuck to an album?
412 is on the face of the door
We will combine cards - so no matter if you purchase 1 or 100 POSTCARDS - you will ONLY PAY a flat rate of $2. 

Please note that the majority of the cards are over 50 years old and as such, are sold AS IS. Tears will be noted but it would be too timely to note each fault on every card.  If condition is important to you - contact us with our number in the title & what it is that you would like to know or what it is that you would like pictured more closely.

Again, because of the age of the cards - they are noted as being USED - no matter if they are written on or not.
---
Share this Product